ASSA ABLOY/DCI has expert knowledge in all aspects of automatic doors – from planning to designing entrances, to installing and maintaining the doors.  We are a one-stop door-shop, eliminating the need for multiple vendors. We are always there for you – available through our toll-free number, our direct cell phone numbers or through our online portal program, DoorTrac.

Door Control Inc. was founded by Victor Bradberry in 1975. Victor was already operating a glass company at the time when he saw the need and opportunity for automatic doors. DCI became a top-performing Besam distributor for many years, and in 2019 became a proud member of the ASSA ABLOY group of companies.
Our business spans nearly all of Florida and extends into Georgia. We have over 30 full-time, trained technicians on staff to more than accommodate service needs, whether in Savannah, Tallahassee or Tampa. Each technician is certified on the ANSI standards pertaining to automatic doors. This ensures that every door that ASSA ABLOY/DCI maintains, whether it is an ADA door or a large revolving door or anything in between, will meet the industry safety standard and thus minimize liability.
We at ASSA ABLOY/DCI take pride in guaranteeing quality products and technical expertise to our customers.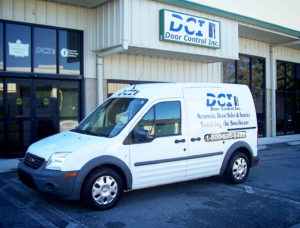 WHY ASSA ABLOY/DCI?
*  Over 40 years in the industry
* Leading area automatic door provider
* Every technician and sales person is trained on ANSI standards pertaining to automatic doors
* 100% customer service focused. Everything we do is tailored to our customer